When Shopify meets Amazon
An E-commerce Success!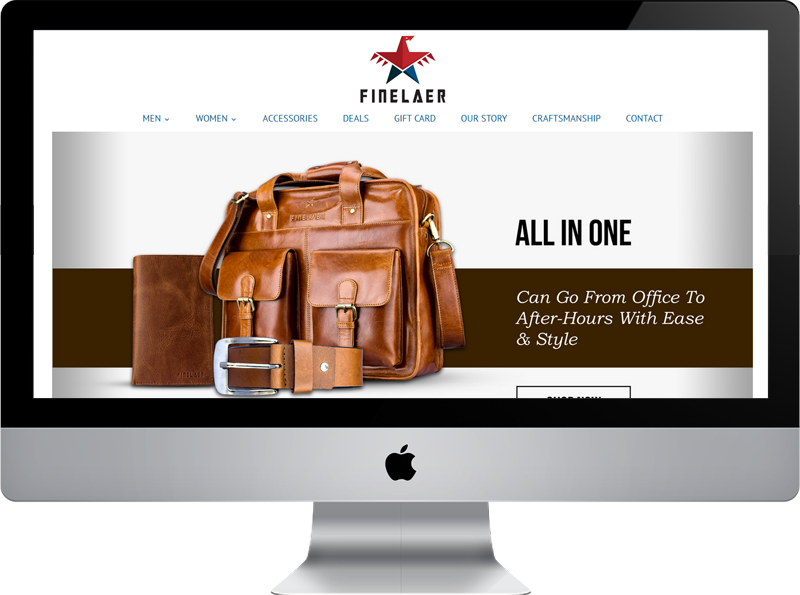 The Client:
Company Name:
Finelaer
Website:
www.finelaer.com
Location:
Phoenix, AZ
Product:
Luxury Men's and Women's Leather Goods
Kolweb Services:
Full design, development and integration of Finelaer website with Shopify
and Amazon Marketplace
Soft Launch Date:
October 6, 2016
Official Launch Date:
November 21, 2016
The Backstory:
Finelaer has a bricks and mortar arrangement with retailers and needed to expand to reach
more customers.
The Solution:
Finelaer approached Kolweb to figure out the best possible way to reach the maximum number
of customers in a cost-effective manner.

The Takeaway:
With this solution Finelaer was able to focus on what they do best - designing and manufacturing
fine leather products; and Kolweb was able to create a powerful, HIGH IMPACT E-commerce site.

Shopify
Drastic reduction in programming time
Reduction in designing time
Powerful platform for scaling up the business
Amazon Marketplace
Quick access to the large client base of the Amazon online store
Quick integration with the payment gateway
Automatic inventory management through the Amazon database
Link with Amazon Fulfillment Centers to automate the shipping process