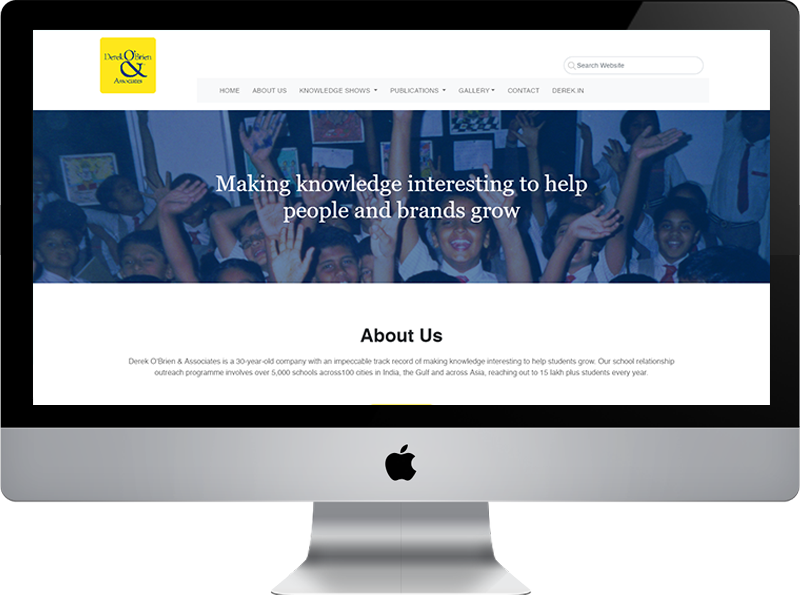 The Client:
Company Name:
Derek O'Brien and Associates
Website:
www.derek.in/doba/
Location:
Kolkata, India
Product:
Publications and Outreach Programs for School Students from India, Gulf and across Asia
Kolweb Services:
Complete design, development and integration of a CMS-driven website with WordPress
Soft Launch Date:
June 25, 2021
Official Launch Date:
July 19, 2021
The Backstory:
Derek O'Brien and Associates had a significant number of publications, pictures and videos for their website and they needed a powerful content management system to manage this data 24/7.
The Solution:
DOB&A approached Kolweb for the best possible solution to manage this large database in the most user-friendly way.

The Takeaway:
Kolweb developed a powerful CMS using WordPress and custom PHP 7 code that can handle all the data. Now the DOB&A team can update their platform even from a remote location.

WordPress
Drastic reduction in programming time
User-friendly features to handle different type of data
Easy and seamless integration with all social media platforms
PHP7
Powerful tool to customise any WordPress feature
Increase usability of features through code modification
Handling large amounts of data with minimum execution time